Ok Tortured fans, in light of an upcoming review, I wanted to give everyone a walk through of the TPI Valve (lowboy) on my Yamaha. This is a "valve" for your airbox that opens it up. It also gives you the option to close it again when you wash your quad, hit the mud, or an extremely dusty condition. It is also contains a filter to help protect you from the extremely dangerous elements when it is open.
1) I went ahead and ordered the valve template to eliminate some of the guess work. This simple solution made fitment of the product easy as pushing the throttle. The pictures below show my airbox before the installation and then scarring the surface with the template. For this I just used a nail in my shop.
2) Time to start the cutting. :headbang: To start off I drilled a hole in each corner large enough to get my cutting tool in. Too easy!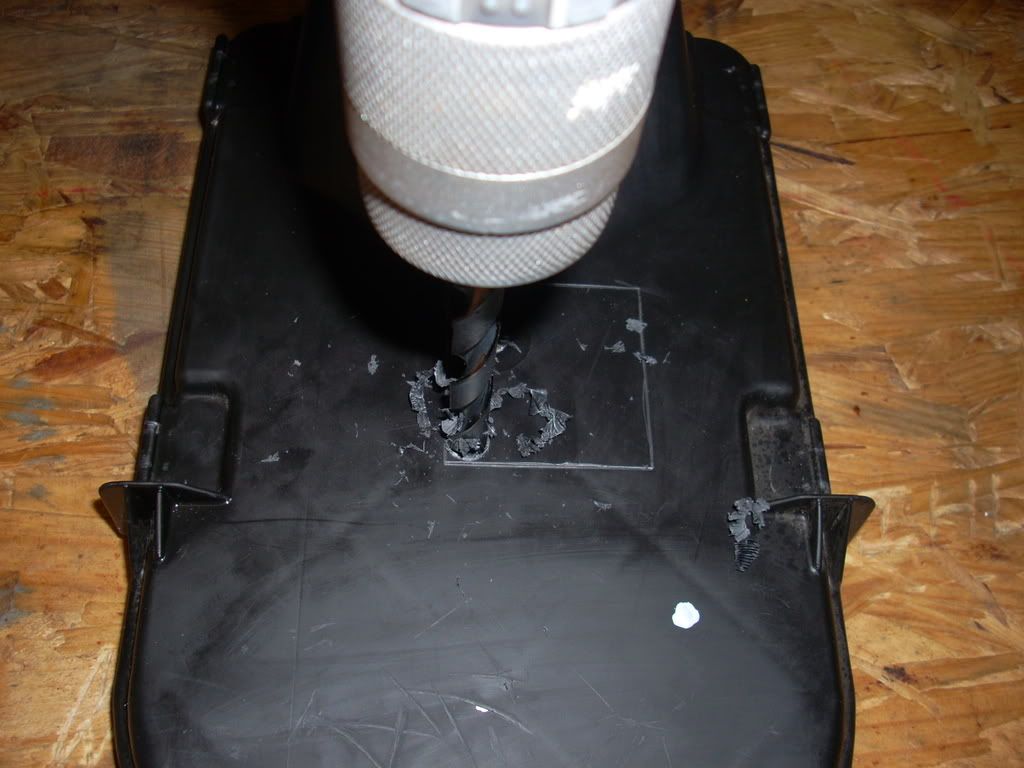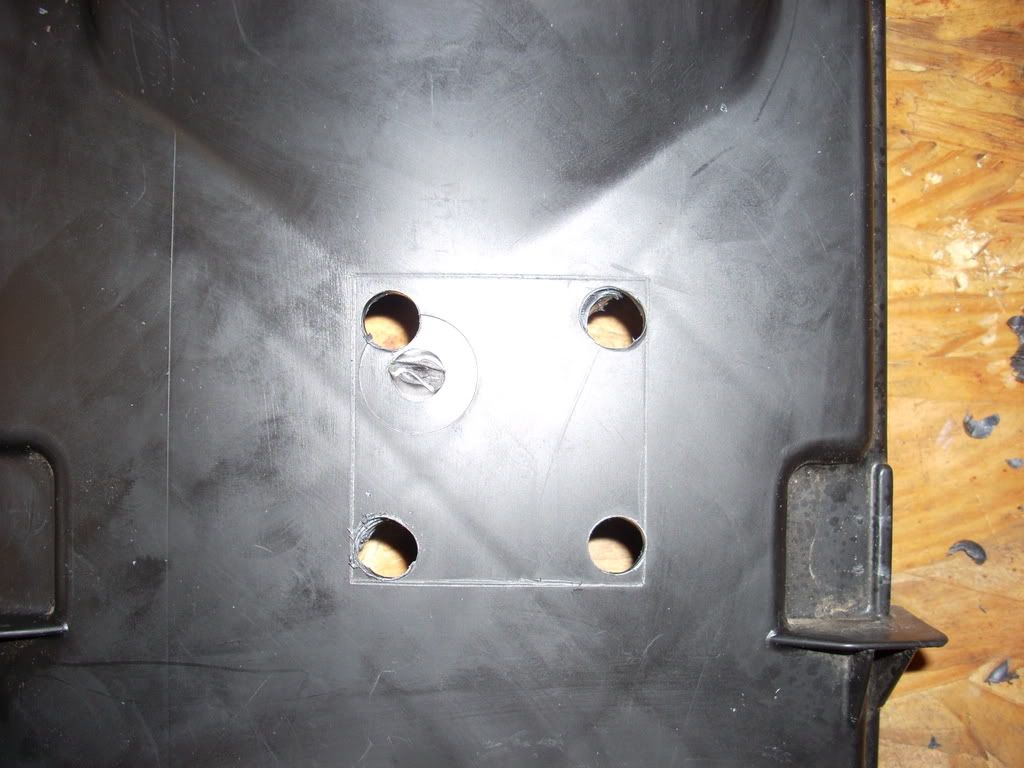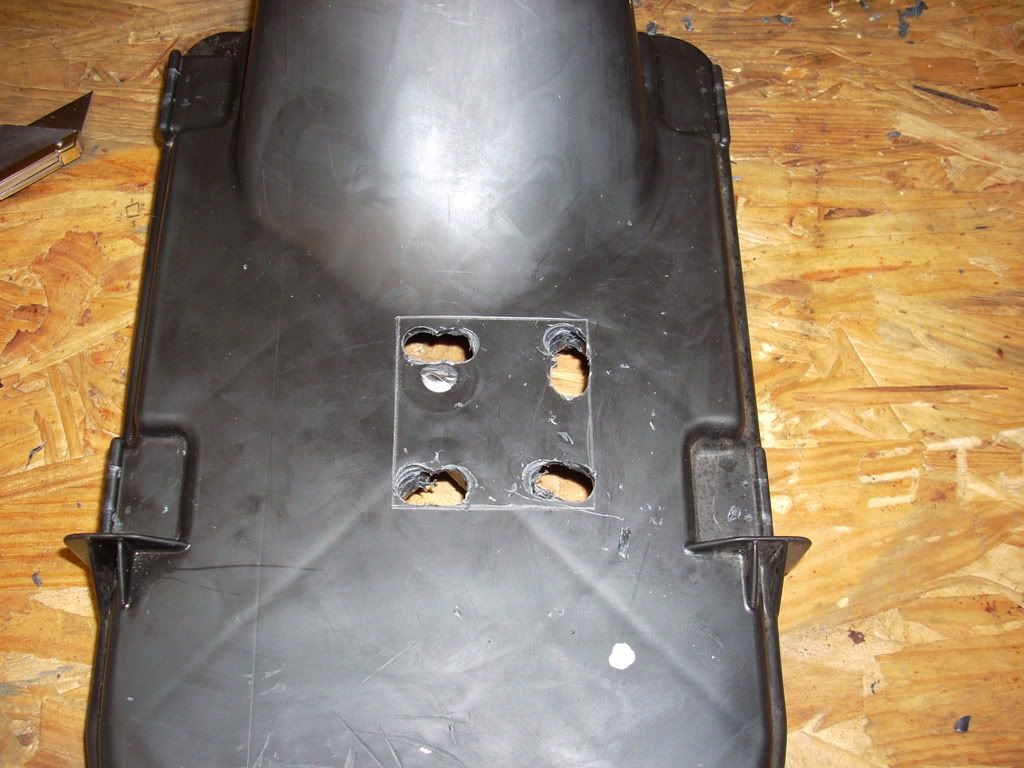 3) After cutting the center out with a hacksaw blade (couldn't take a picture of this part...sorry) I cleaned it up with a utility knife. What I also did here was place the valve in the hole and just shaved a little bit at a time to ensure I got a nice snug fit. I finished up by taking sandpaper to the edges and along the inside "ribbs" of the airbox to remove any loose plastic that might try to introduce its self to the carb, then simply blew the fine particals out with my air hose.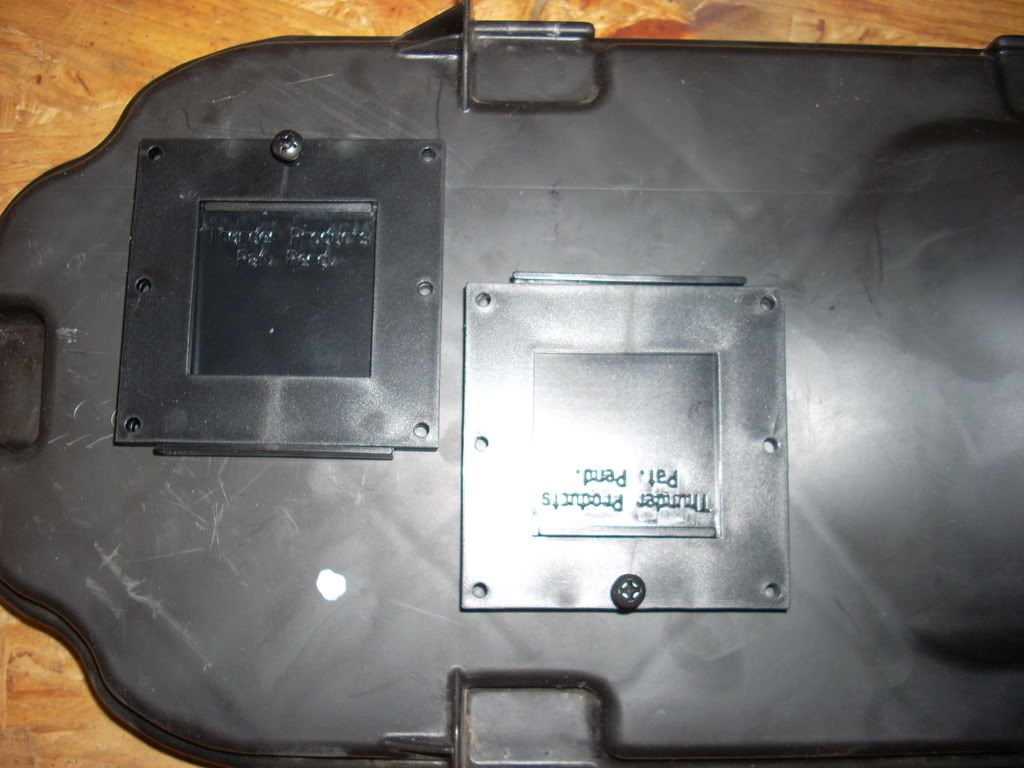 4) Ok, now that the valves are seated in the holes its time to secure them down. To do this, I drilled pilot holes in the box using the valve its self for a template. Then I started screws in four corners, removed the one screw that comes installed in the valve, drilled that pilot hole, and finished securing the valves in place. Once the screws were in, I blew everything off one last time to ensure I didn't endanger the life of my quad.
5) Finally, I replaced the airbox lid, opened the valves, cranked it up, and drank a cold beverage while I listened to it growl like the bear it is.
Now I'll bet ya'll want to know how it performs! For that you'll have to stay tuned for the review to be released. I should have this review out in less than a months time. I'll be sure to fill you in on all the good stuff at that time. See you then!