The latest trek with the Bear . ( pic heavy )
Star and I made an overdue trip up to see the Sleeping Giant of Lake Superior and to visit with friends . I managed to make the drive in one shot in 17 hours and although the weather stayed a tad on the bad side for most of the trip it did not stop us from doing our thang for 15 days .
The bride and I at the first scenic spot on the mighty lake .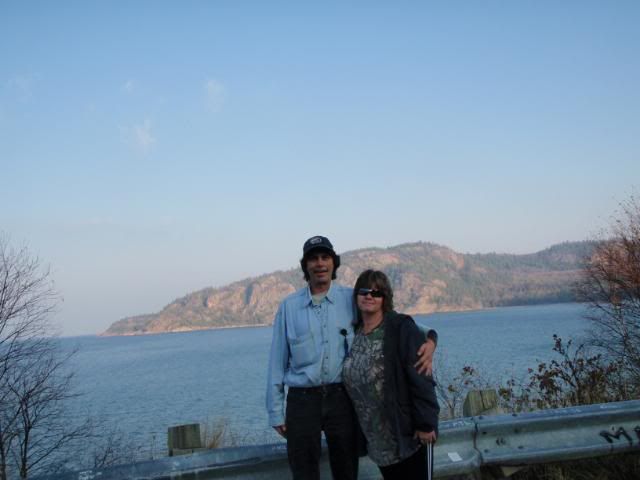 The big Goose I got in Wawa . LOL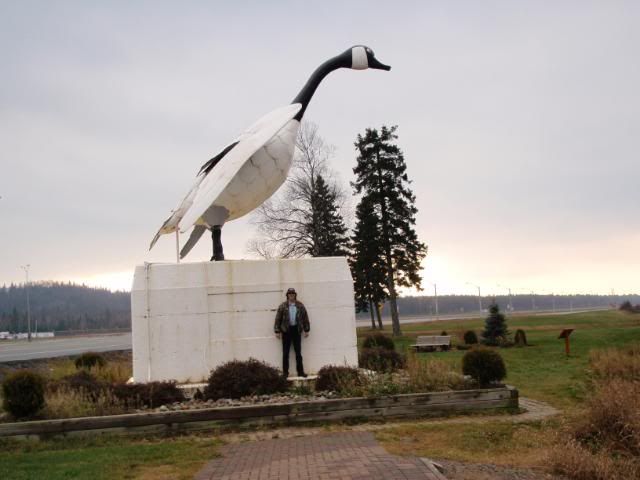 The last stop at the Dorian store before heading many miles back into the bush .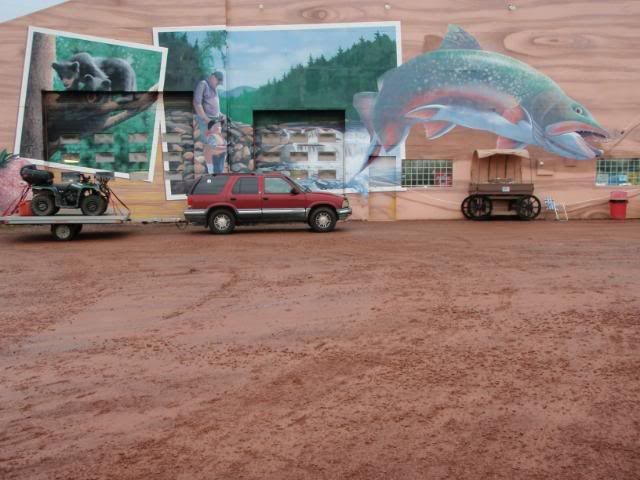 Couldn't pass up on a dinner of grouse on the way in and still have my shoes on ..LOL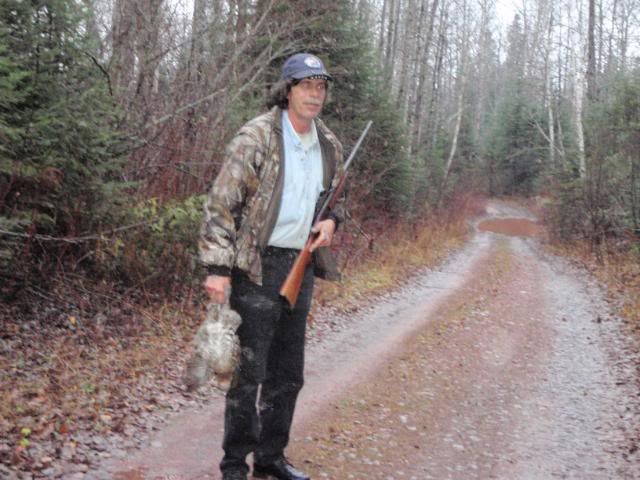 Had a dear friend Muriel and her pack along for the adventure .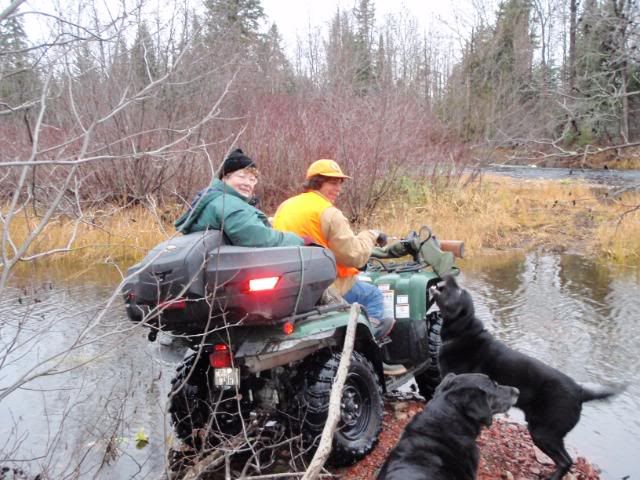 Our base of operations during the wind ,rain and snowfall .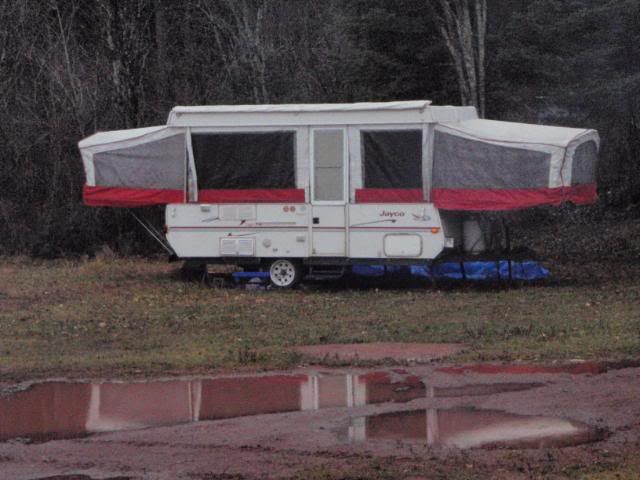 Even Muriel who is a first time ATVer handled the Big Bear with confidence .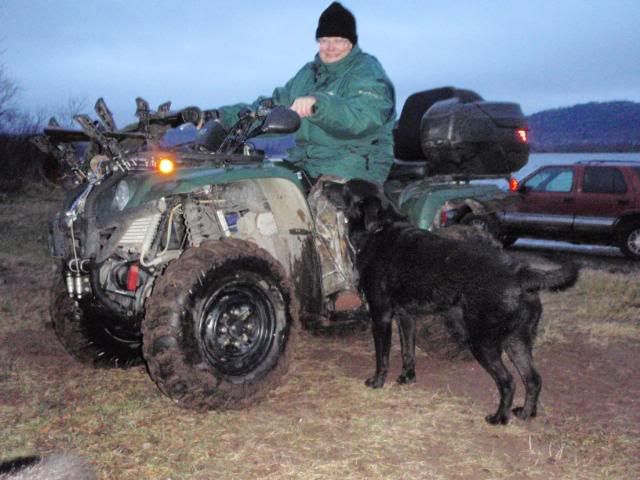 Yes and my bride Star is along for the hunt .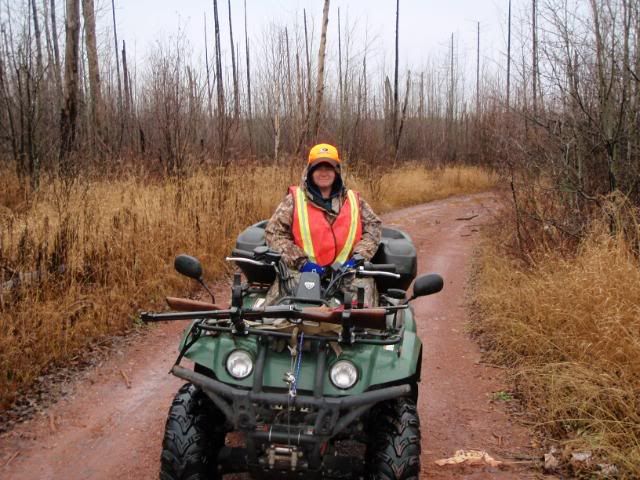 Even gets her own dinner . LOL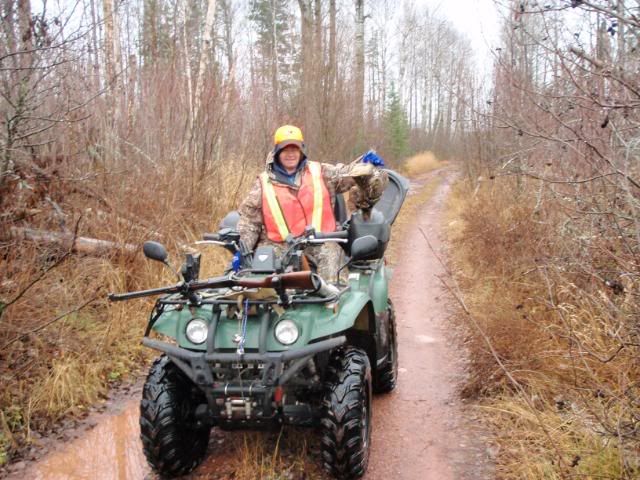 Need two birds to feed a hungry trapper . hehe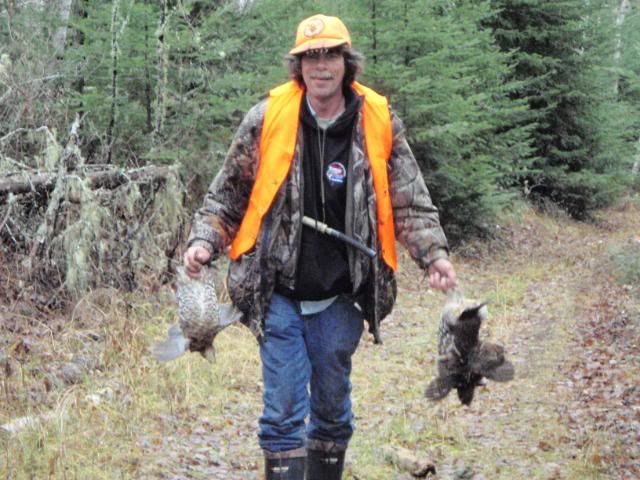 And a bouncing bunny has hopped himself into the pot too .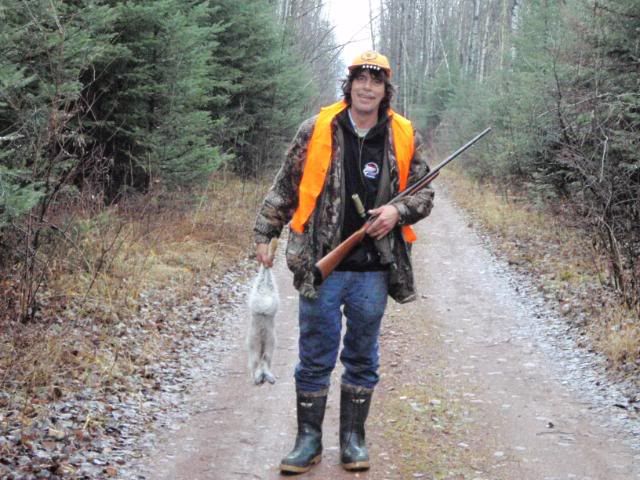 Serenaded the girls and dogs before bedtime . LOL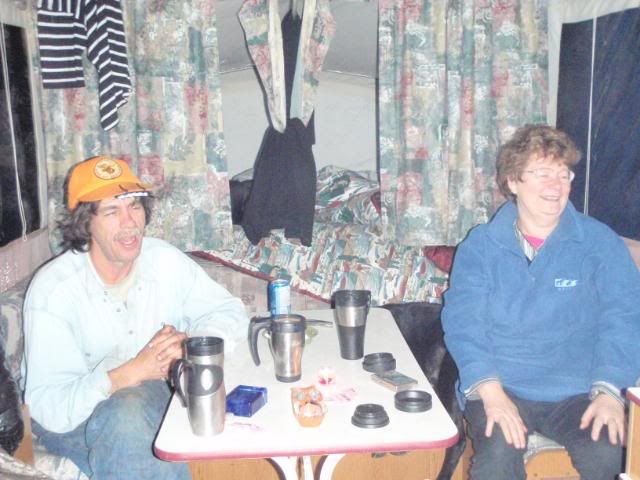 A wee tad of of old man winter also moved in for our pleasure .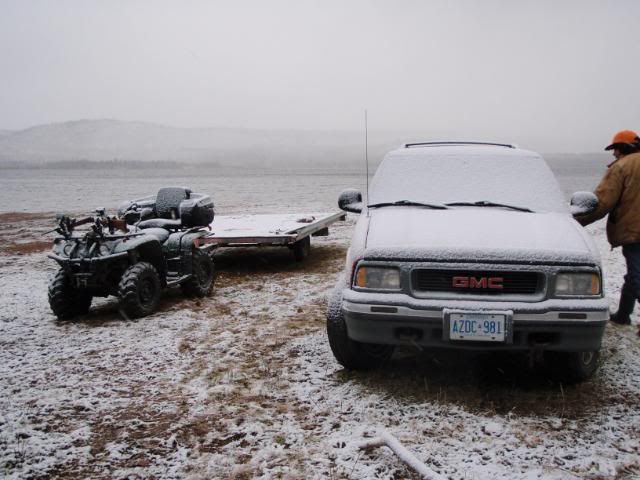 Lots of laughs the girls got when an ol trapper gets into the hardstuff and is performing at his best . LMAO.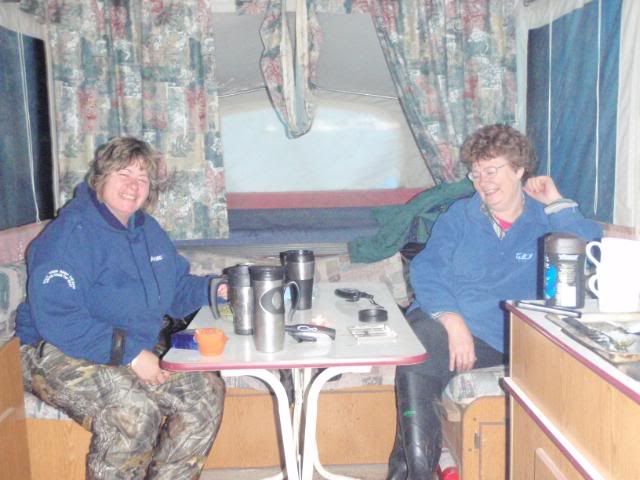 There is a reason I call the bush country my soul and why I have an inner need to be there often .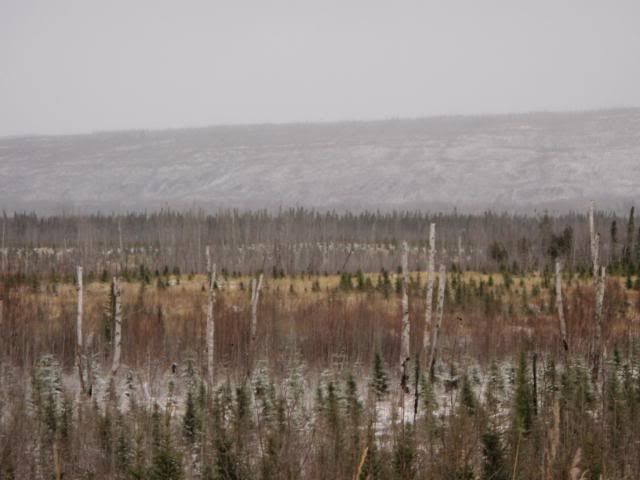 I hope you enjoyed this latest of adventures . That tent trailer sure wasn't roughing it but had its trials and tribulations with the kind of weather that blew in . LOL
TD