Discussion Starter
·
#1
·

MagnaFlow uses 4 decades of experience in the business to create high-performance exhausts for a wide range of vehicles, including the Can-Am Maverick X3. Introducing the new cat-back exhaust system designed by MagnaFlow. It features an aggressively styled dual-exit design with an automotive-grade muffler to give your Can-Am Maverick X3 the signature deep MagnaFlow rumble. It is constructed from high-grade stainless steel and then covered with black heat-resistant ceramic coating.
A laser-cut aluminum cover plate is included with the kit. If you like racing off-road, you're in luck because the system is fully legal for off-road use. It is equipped with USFS spark arresters in compliance with the USDA Forest Service Spark Arrester Program. MagnaFlow engineers didn't try to achieve the loudest exhaust possible. Instead, they prioritized improving the exhaust tone. As the result, the system delivers the signature deep MagnaFlow rumble.
Notes:
Bolt-on installation. May require basic automotive knowledge for proper installation and professional installation is always recommended
This is a Race Only product that is to be used solely for competition. It cannot be used on vehicles that are operated on public streets, roads, or highways. Its use is limited to closed-course and open-course racing that is formally sanctioned by a recognized racing organization. Any other use, including recreational off-road use, could violate local, state, and federal laws. Shipping Restriction: CA, NY, ME
MagnaFlow® 8101201 - Competition 3-2 Stainless Steel Cat-Back Full Exhaust System
MagnaFlow® 8101201 - Competition 3-2 Stainless Steel Cat-Back Full Exhaust System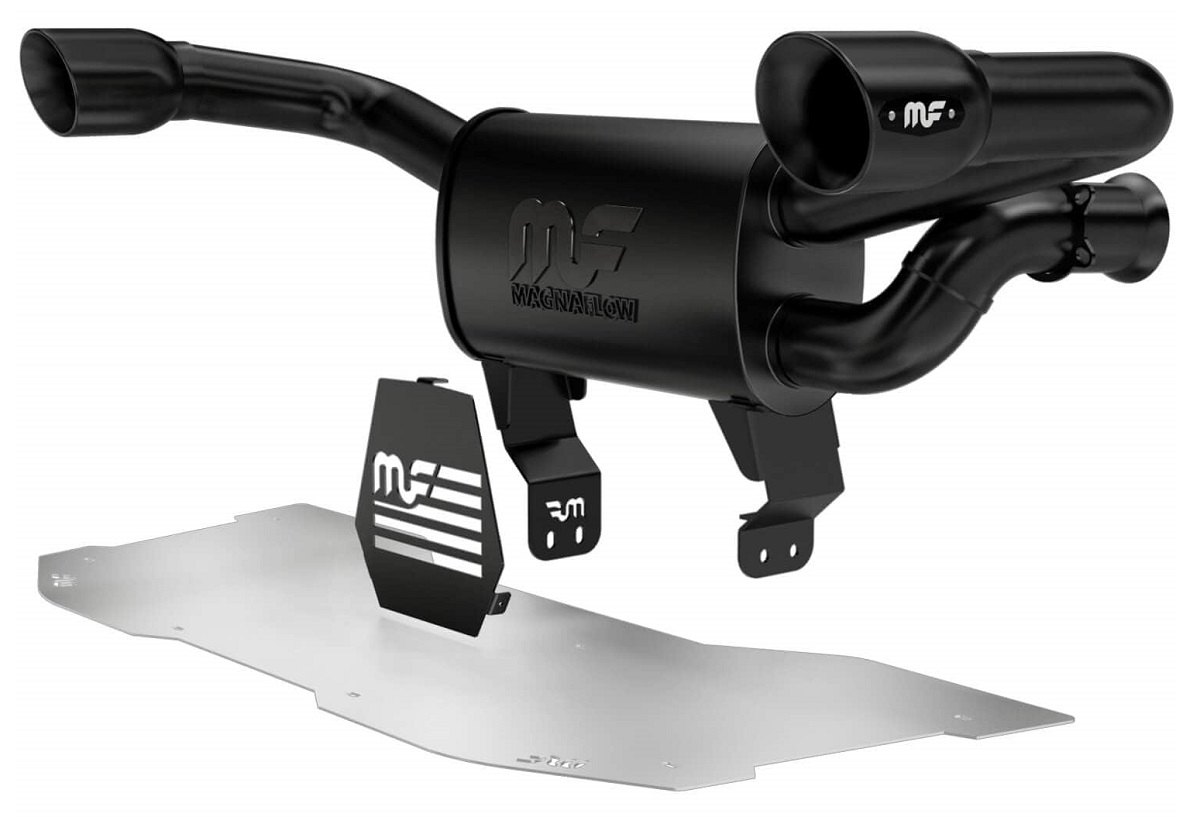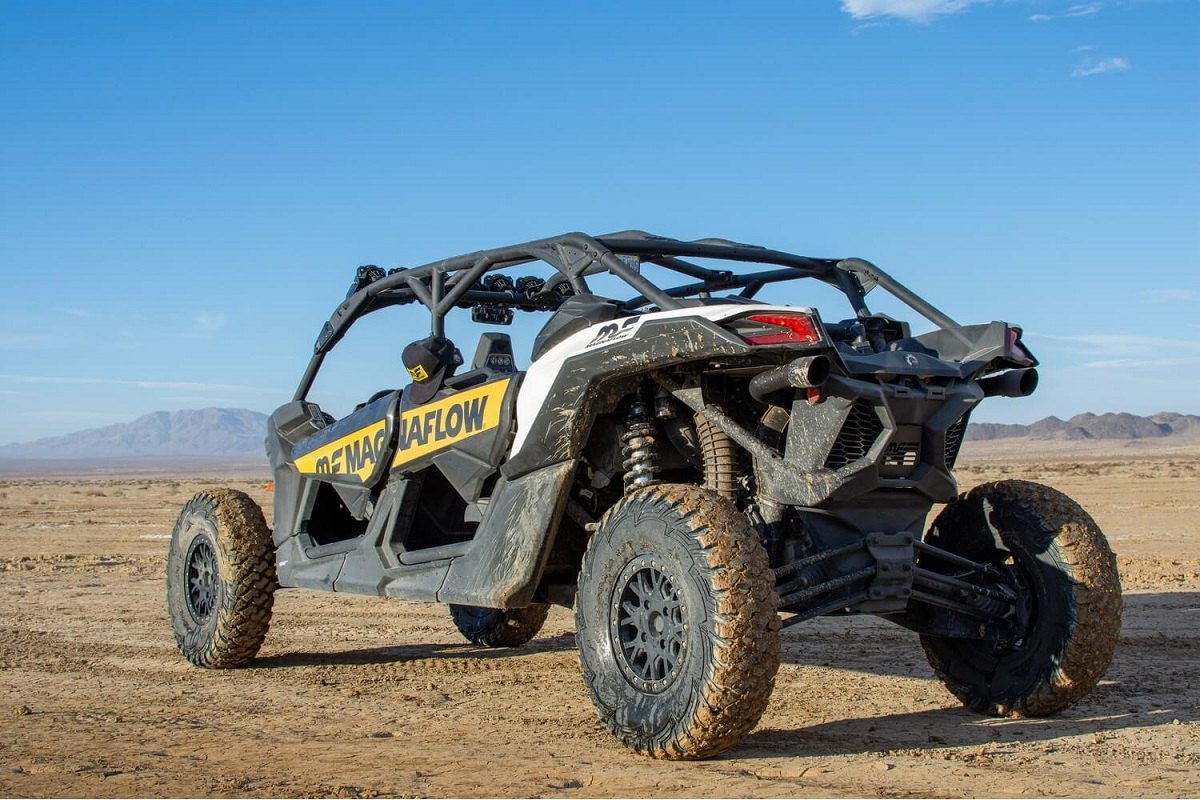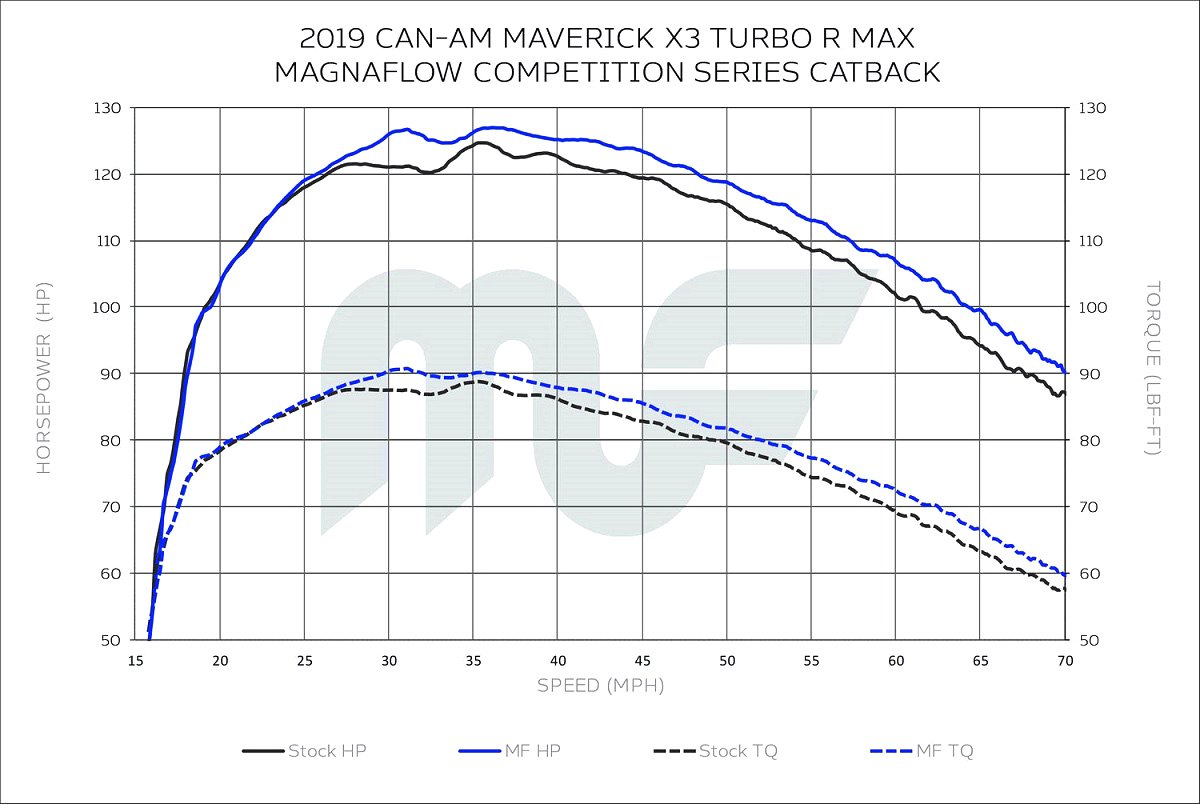 Fitment:
2018-2020 Can-Am Maverick X3
Specifications:
Tip Shape: Round
System Finish: Black Ceramic Coated
Type: 3 into 2
Material: Stainless Steel
Muffler Quantity: 1
Pipe Diameter: 2.5"
Exit Style: Dual Split Rear
Features:
• Muffler Style: Dual Split Rear
• Muffler Type: Straight-Through
• Tip Type: Welded-On, Double Wall, Angle Cut, Folded Edge
• Tip Shape: Round
• Unique and reliable solution for your needs
• Made with extreme attention to the tiniest detail
• Expected to provide the latest in design and function
• Made in USA
Click the image for more information
To browse the full catalog of Maverick exhaust parts, please click the "Shop Now" button below:

If you have any questions, feel free to ask them here, in a PM, or call our tech experts at 888.903.4348​