Introducing the newest addition to the Aprove accessories line-up - the BlastX Black Tailgate for 2020-2021 Polaris RZR PRO XP. Basically, it's a rear rack in a form of a tailgate designed to increase your vehicle's storage capacity and keep your cargo secure. It comes with a horizontal hinge that allows for convenient loading and unloading of large items. The accessory is easy to install using existing mounting locations.
The Aprove brand has been established in 2005 by a group of powersports enthusiasts and engineers who wanted to design and manufacture high-quality products for off-roading fans helping to deliver the best possible driving experience. People working at Approve keep a close eye on every manufacturing and testing process ensuring proper quality control. The catalog of Aprove products at POWERSPORTSiD.com includes front and rear bumpers, winches, half shafts, racks, rails, and more.
Aprove® - BlastX Black Tailgate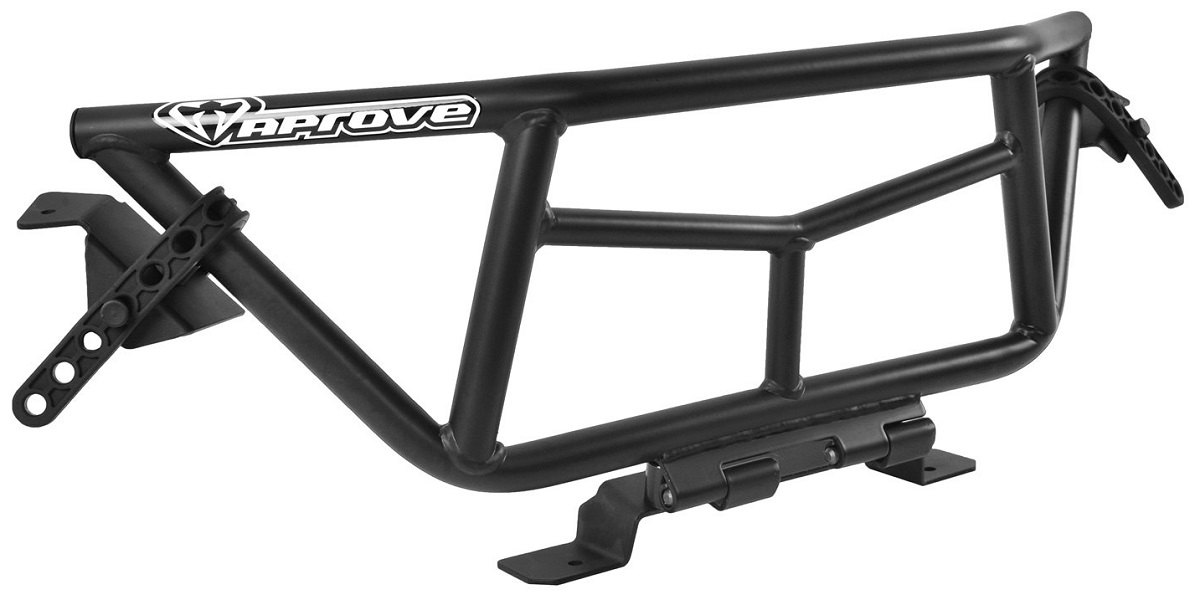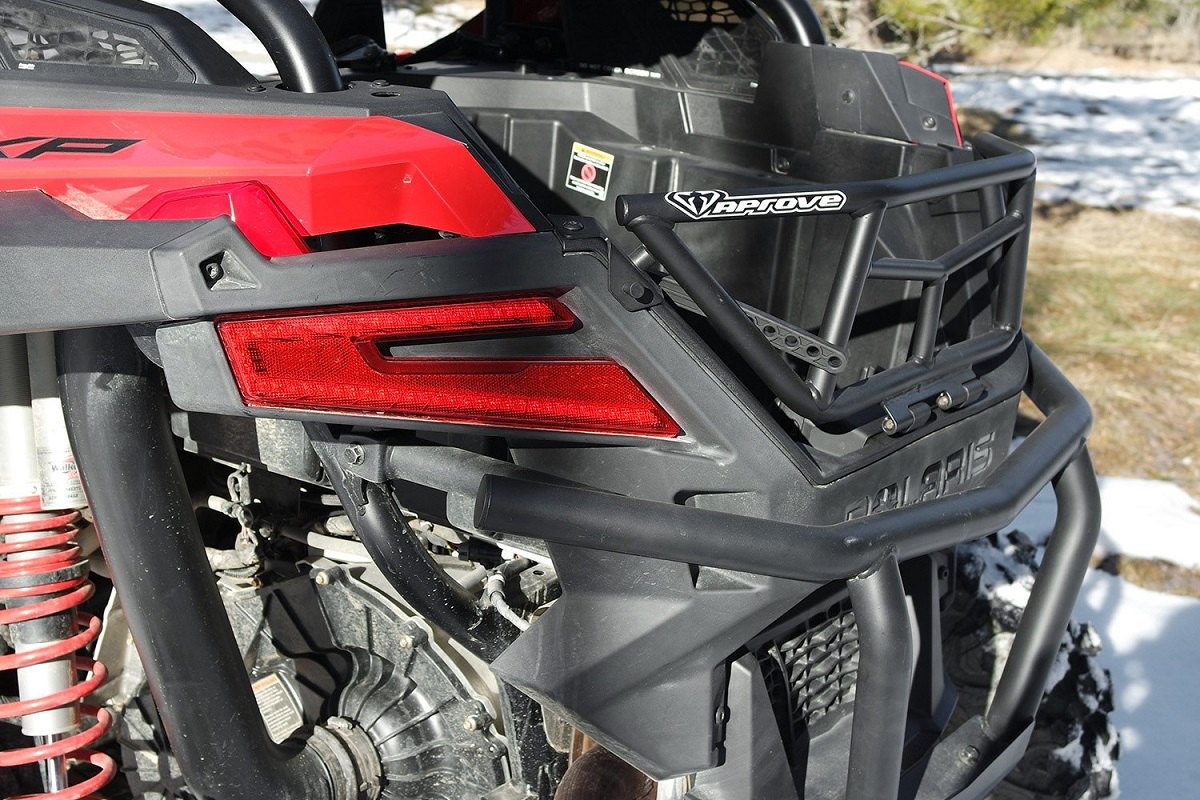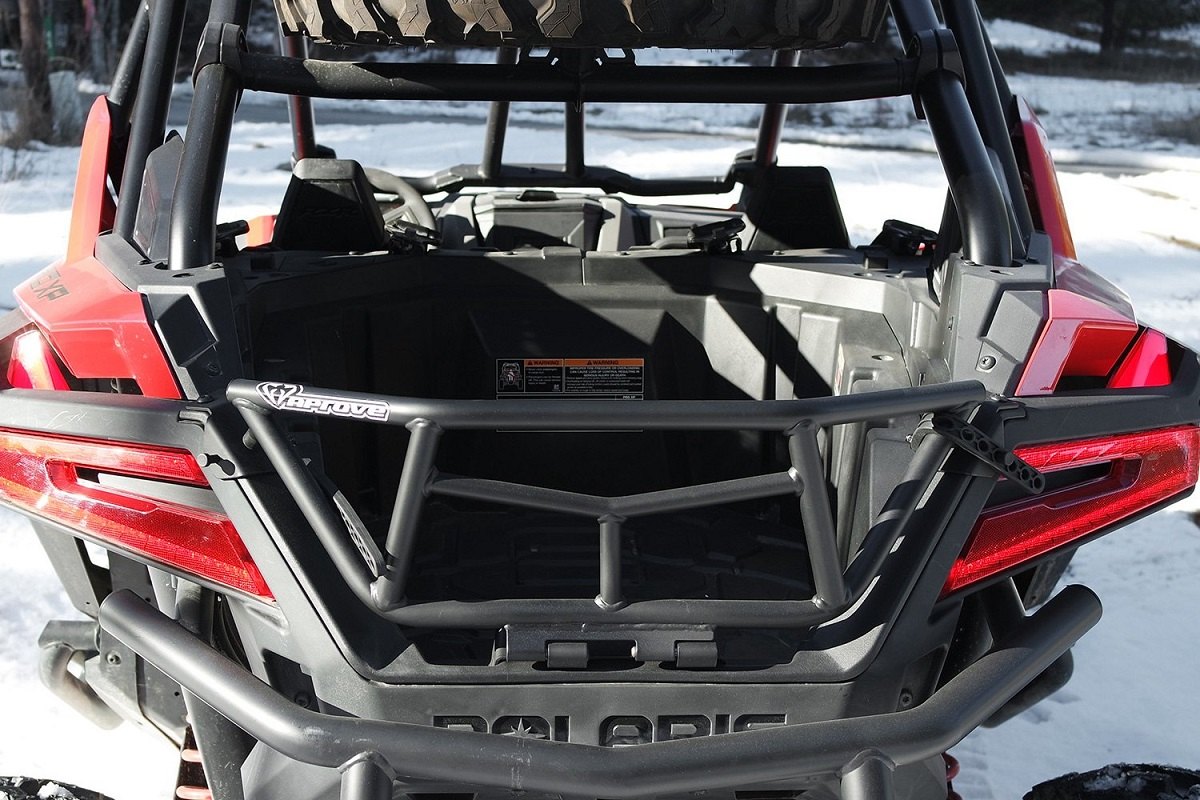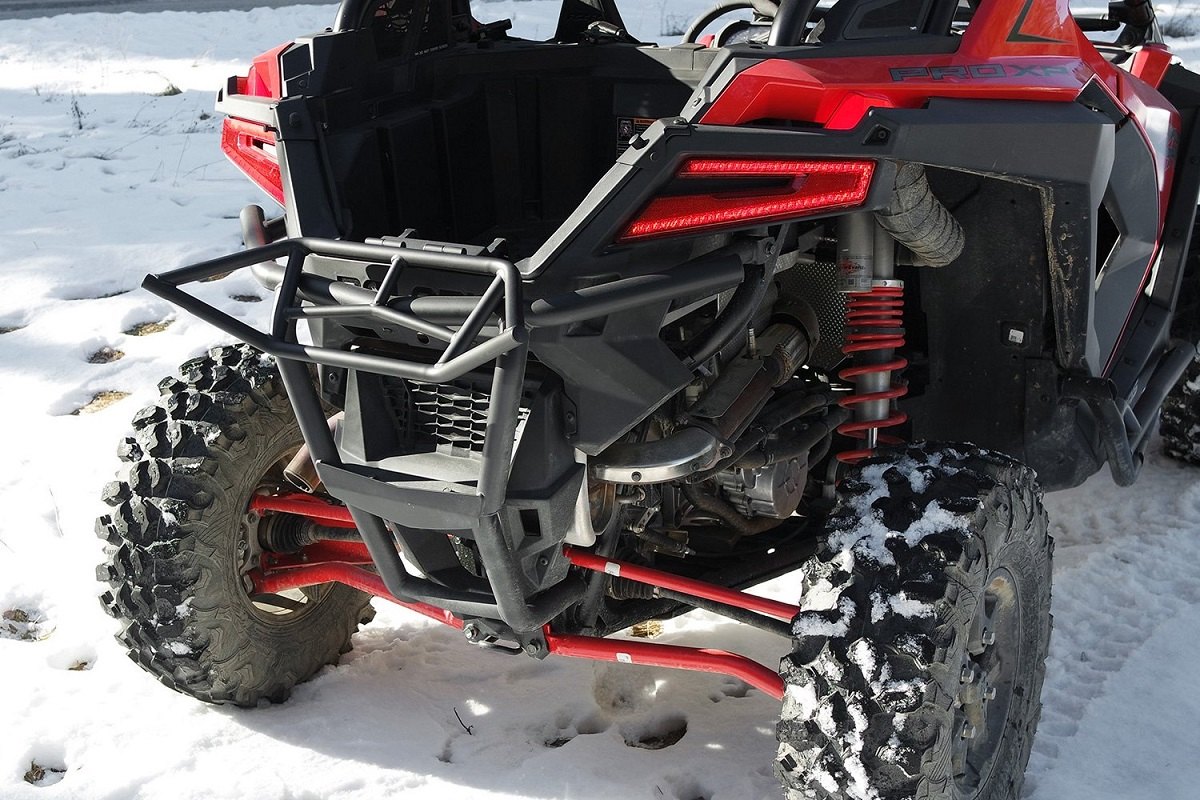 Features:
• Strong, Durable and Multi-Diameter Steel Tube Construction
• Acts as Cargo Rack / Tailgate to Keep Your Tools, Coolers, or Cargo in
• 10-Inch-Tall Rack Increases Cargo Carrying Capacity
• Features with Horizontal Hinge to Allow Tailgate Sliding Remove for Loading and Unloading of Large Items
• Designed to Flip Down 180 Degrees for Ease of Access if a Rear Bumper is not Installed
• Securely Close with Rubber Straps During Operation
• Use High-Quality Powder Coating to Protect Against UV Rays - Prevent Apparent Fading and Corrosion for Up to 1500 Hours, Which is Superior to the Majority of Competitors
• Easy Bolt-on Installation to Factory Locations. No Modification or Cutting Needed.
• Works with Factory 23 Qt. Rear Cooler
• Designed by Aprove USA
Click the image to enter the product page for more information
To browse the full catalog of Aprove products at POWERSPORTSiD.com, please click the "Shop Now" button below:

If you have any questions, feel free to ask them here, in a PM, or call our tech experts at 888.903.4348​