I noticed a difference in power when switching from this (26" Maxxis Mud Bugs on 12" SS108s):
To this (26" Maxxis BigHorns on 14" SS112s):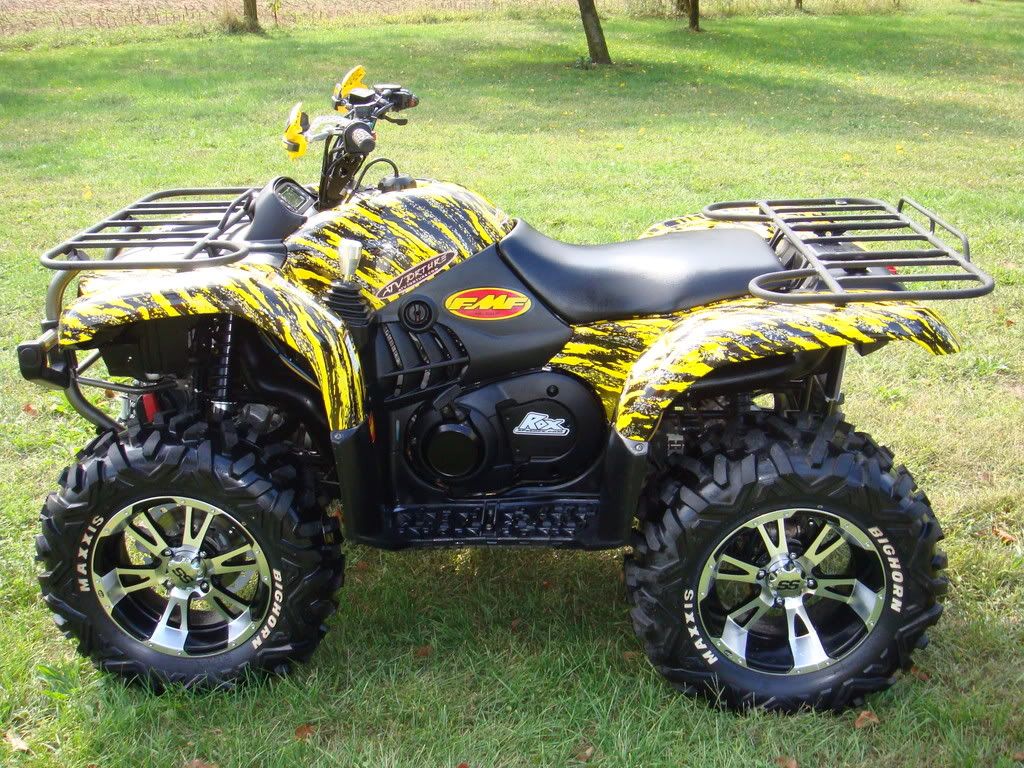 The difference wasn't extreme, but I could notice it. Or maybe it was just me??? However, adding simple weights to your CVT can correct power issues. Or you can go all out and install a clutch kit.
Welcome to the site!
ccasion14: